A unique non-traditional brew, with extracts sourced from local agricultural staples to create a light easy to drink beer. +501 Lager is complemented by its subtle hop aroma and lighter maltiness and flavor heightened by Belizean grown crops.
Brewed by the Belize Brewing Company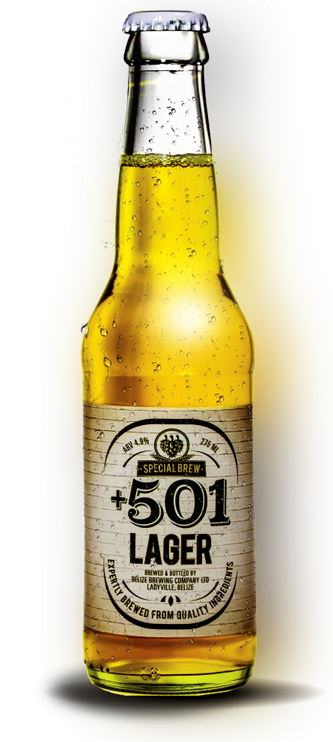 Address: #1 King Street, Belize City, Belize C.A.